Quick Search
Details
Key points about the event Malta Fashion Week 2017, Valletta, Malta
Malta Fashion week is an annual event including the Malta Fashion Awards
Description:
Malta Fashion Week - A week of high fashion on the Maltese Islands
A seven-day event celebrating Malta's fashion scene and including the Malta National Fashion Awards, held at various locations in Valletta, Malta.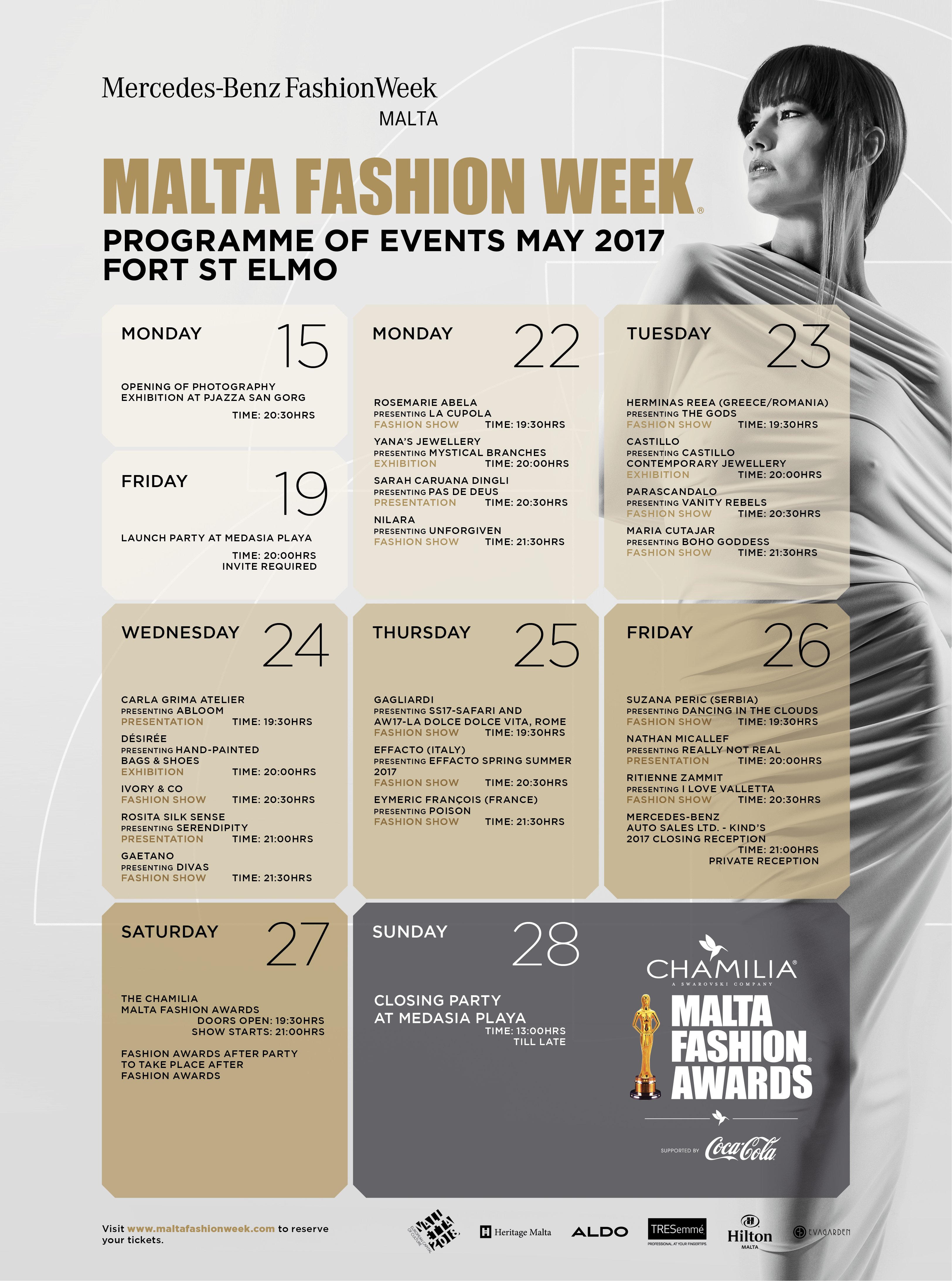 Know of an event in your town you want to publicise, why not sign-up at MyGuide2 and publicise your event for FREE.
Take a look at Guide2Malta for Property for sale and rent in Malta, Events, Places to Visit, Accommodation, Malta and Gozo News, Classifieds, Malta Attractions and the Malta Business Directory.
Accommodation
Hotels Combined - search for hotels in Malta

FROM:
Latest News
Condolences to the victims of the Manchester bombing

DATE: 23 May 2017
Ariana Grande concert in Manchester ends in bomb attack
Business
Malta Holiday Home Services, Property management services in Malta

Malta Holiday Home Services, property management in Malta